Home
Discover the Top 4 Chiropractic New Patient Concerns! Dr. Nathan Gasdorf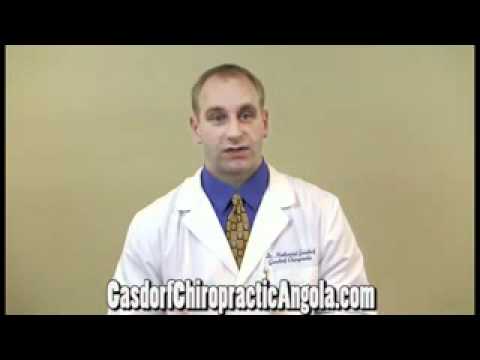 Call: (260) 665-3533
Chiropractor Angola Indiana
When new patients call our office we have found you want answers to these four major questions.
What is my problem?

Can We help?

How Much Will the Treatment Cost?

How Long Will it Take to Feel Better?
You can be assured that by the end of your first chiropractic visit we will have answered each of these four major questions to the best of our ability.
If after the consultaion and examination we feel chiropractic cannot help with your particular condition, we will refer you to the proper specialist who we feel can offer you solutions to your specific condition.
Insurance FAQ:
One of the most common questions new patients may have is weather we accept your insurance plan and how much does the treatment cost.
We Accept Most Insurance Plans
Payment Plans Available
Discount Programs Available
All Auto Injury Insurance Carriers Accepted
Gasforf chiropractic in Angola IN accepts most insurance carriers offered in the Angola IN community.
How Soon Can You Be Seen? Appointments Available Daily!
We reserve time periods on our appointment book for daily emergency's, chances are we can see you today!
Call: (260) 665-3533
And when you do call you can rest assure we recognize and respect our patients time. The Gasdorf Chiropractic office policy calls for no patient waiting. On occasion we slip up but for the most part you will not be spending your day in our waiting room.
Once you step in our office, you will sign in, see the doctor, get treated and back on your way.
Our goal is to minimize any interruption of your day waiting in a doctors office.
Forms of Chiropractic Treatment:
We offer many forms of therapy to relieve pain, reduce inflammation and restore mobility and strength back into your life.
Treatment Procedures to Relieve Your Pain and Restore Mobility:
Chiropractic Adjustment Procedures: Perform chiropractic adjustments by hands or a device to apply a controlled force to a joint of the spine, moving it beyond its passive range of motion. The amount of force applied depends on the form of chiropractic adjustment used. The goal of the treatment is to relieve pain, increase physical functioning and maximize your body's healing potential.
Cold Laser Therapy: The goal of laser therapy is to deliver light energy units from infrared laser radiation, called photons, to damaged cells. It is the consensus of experts that photons absorbed by the cells through laser therapy stimulate the mitochondria to accelerate production of ATP. This biochemical increase in cell energy is used to transform live cells from a state of illness to a stable, healthy state.
Intersegmental Traction: It is a way of inducing passive motion into the spine for the purpose of stretching spinal joints and increasing spinal mobility.
Since discs have a poor blood supply, they get nutrients from the circulation of fluids surrounding spinal joints. Fixations prevent this natural circulation and can cause disc thinning and degeneration. Intersegmental traction helps increase and restore necessary elasticity and motion to the spine.
Low Volt Muscle Stimulation: Electrical Muscle Stimulation is an internationally accepted and proven way of treating muscular injuries. It works by sending electronic pulses to the muscle needing treatment; this causes the muscle to exercise passively. What are benefits of EMS (Electronic Muscle Stimulation):
Relaxation of muscle spasms
Prevention or retardation of disuse atrophy
Increasing local blood circulation
Muscle re-education
Immediate post-surgical stimulation of calf muscles to prevent venous thrombosis
Maintaining or increasing range of motion
Neurological Stretching: Neurological conditions often result in chronic loss of joint motion due to structural changes in muscles, ligaments and tendons known as contractures.
Stretching has been used to treat and prevent contractures even though research has shown that a sustained stretch is needed to produce permanent changes in tissue extensibility.
Spinal Disc Decompression Therapy: Designed for anyone suffering from back pain, sciatica, leg pain, herniated disc, degenerative disc disease, bulging disc, tingling, numbness, arm pain, neck pain, and some patients with spinal stenosis and failed low back syndrome.
The American Spinal Decompression Association brings together patients and leading specialists in Non-Surgical Spinal Decompression all across the country. Spinal Decompression Therapy has saved thousands of men and women from back pain without surgery.
Call: (260) 665-3533
Gasdorf Family Chiropractic Address:
1960 Westwood Drive
Angola, IN  46703